Salvia summa
(Supreme sage)
[taxon report]
[distribution map]
[all photos]
[line drawing]
---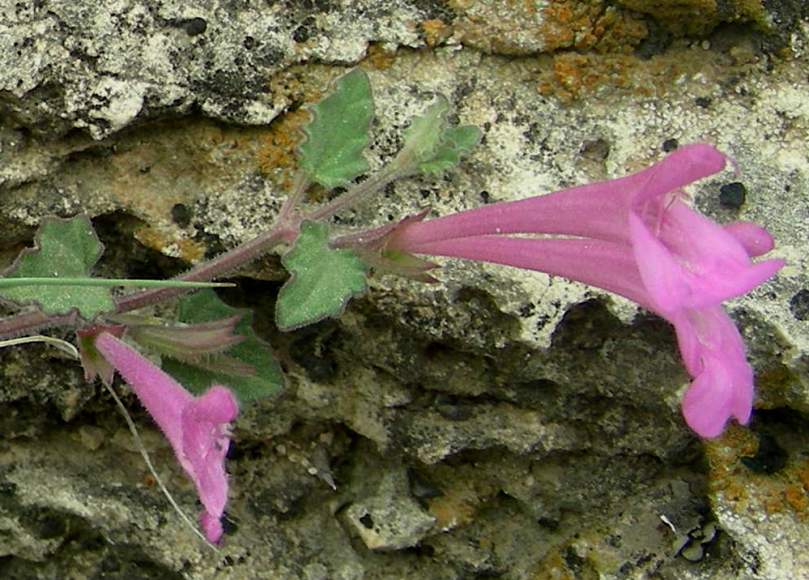 ---
Family: Lamiaceae
Scientific Name: Salvia summa A. Nelson
Synonyms: None
Vernacular Name: Supreme sage
R-E-D Code: 1-1-2
Description: Herbaceous perennial to 30 cm tall; sparingly branched; foliage resinous dotted and finely and densely silky-ciliate and pilose; basal and lower stem leaves pinnately lobed or pinnate; terminal lobe relatively large and coarsely toothed; other leaves ovate to cordate-triangular and variously toothed; flowers short-pedicelled - in axils of leaves, two per node; calyx 2-lipped, divided to near the middle, upper lip three-lobed with the middle lobe triangular and shorter and broader than the lance-linear outer lobes, lower lip with two lance-linear lobes; corolla 35-45 mm long, three times as long as the calyx, pilose, 2-lipped with the nonventricose tube slender but gradually dilated at the spreading lobes, pale lavender or pinkish with red dots in throat; lower corolla lip 3-lobed, noticeably longer than upper lip; stigma lobes unequal and subulate, well-exserted and surpassing stamens. Flowers March and April.
Similar Species: Salvia henryi occurs in the same general habitat, but has red flowers with a shorter lower lip and a ventricose corolla tube abruptly dilated just above the calyx. The foliage of the two taxa is very similar.
---
Distribution: New Mexico, Chaves, Dona Ana and Eddy counties, San Andres, Organ, and Guadalupe mountains; adjacent Texas, El Paso and Culberson counties, Franklin, Guadalupe and Delaware mountains; Mexico, Chihuahua
Habitat: Found almost exclusively on partly shaded limestone cliffs; 1,520-2,140 m (5,000-7,000 ft).
Remarks: None
Conservation Considerations: This plant is not significantly threatened by land use within its habitats.
Important Literature (*Illustration):
*New Mexico Native Plants Protection Advisory Committee. 1984. A handbook of rare and endemic plants of New Mexico. University of New Mexico Press, Albuquerque.
Correll, D.S. and M.C. Johnston. 1970. Manual of the vascular plants of Texas. Texas Research Foundation, Renner, Texas.
Walker, J.B. and W.J. Elisens. 2001. A revision of Salvia section Heterosphace (Lamiaceae) in western North America. Sida 19(3):571-589.
Information Compiled By: Richard D. Worthington, 1999
Agency Status: